Corporate Events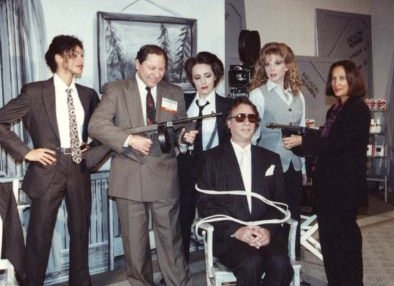 In these economic times, morale is one of the most important tools in achieving efficiency and quality. Whether it's a corporate dinner or an afternoon meeting, there is nothing like interactive theater to get attendees involved. From sales kickoffs to team-building events, the excitement generated by our productions sweep guests into the fun and challenge of working together toward a common goal, re-enforcing problem solving, information processing and teamwork.
We are Murder To Go, the inventors of the interactive mystery play. In full operation since 1982, our experience, expertise and dedication to quality is unparalleled. While our mystery scripts are licensed by producers around the country, we continue to invent new forms of theatrical interaction. For AT&T we raised Corporate Spirits, bringing back Alexander Graham Bell for some team-building exorcisms. We introduced 300 IBM guests to Virginia Jones, who sent them on a day of High Adventure. We created the award-winning Revlon Studio Mystery Tour that entertained and educated 1,500 beauty store managers for two days, while for Nabisco we developed Mini-Murders to start a dialogue at several intimate meetings of 15-20 executives.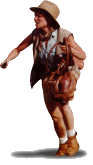 As the largest creator of interactive corporate events, we customize our scripts with puns on company names and personnel inside jokes and humor that underscores the meetings theme. Our writer is an award-winning, professional playwright and our ensemble is composed of the highest quality actors, directors, stage managers and fight choreographers in the field. So, if you really want to make a Hit, there's no one like Murder To Go! Contact us at (973) 301-0121... or request more information on how to
make YOUR next event a big hit.